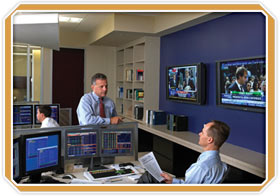 UT System is a national leader in research and development and spends more than $1.7 billion per year at its academic and medical institutions to develop new technologies and ideas. UT System is also becoming a powerhouse in technology transfer, or the conversion of this raw research and development into commercial businesses and new revenues for UT. Through its partnerships with leading venture capital funds, UTIMCO is helping provide the capital required to facilitate the transfer of innovative technologies from the research lab to mainstream society.
In recent years, the UT System has begun placing greater emphasis on the function of technology transfer. UT System institutions have allocated increasing human and financial resources to technology transfer departments and these efforts are beginning to pay handsome dividends. When transferring technology to the outside world, universities typically will license their technologies, research, and/or patents to a company in exchange for future licensing revenues or use the intellectual property to form a company with outside investors and management teams. From 2001-2004, UT System institutions signed 493 new technology licenses, generated $103.8 million in licensing revenue, and helped start 58 new companies. These figures are impressive, but reflect just a fraction of the Systemís ultimate potential in this arena.
As fiduciaries of the Permanent University Fund and the General Endowment Fund, the UTIMCO staff is laser-focused on generating the best investment returns for its stakeholders. However, by partnering with the industryís leading venture capital firms, UTIMCO hopes to generate attractive returns and support the Systemís mission of technology transfer. In recent years, UTIMCO has invested with firms like ARCH Venture Partners, Austin Ventures, and PTV Sciences, which have offices in Texas and are actively working with UT System technology transfer offices to pinpoint the research and technologies that will serve as the foundations for the next generationís market-leading companies. For instance, ARCH Venture Partners has invested in a company called Cambrios, in partnership with UT Austin. Cambrios uses biological processes to self assemble innovative materials and make commercial products based on these materials. PTV Sciences has partnered with UT M. D. Anderson and invested in a company called IDEV, which has a promising portfolio of medical devices which should serve patient populations in upcoming years.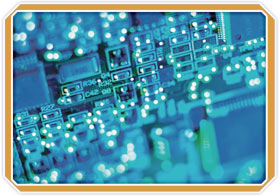 Through these investments and others, UTIMCO hopes to produce compelling financial returns for the endowments and serve as a catalyst for the UT Systemís mission of turning ideas into commercial products and services. The UTIMCO staff continues to scour the market for opportunities to invest in firms that can accomplish these goals and objectives while meeting our fiduciary responsibilities to the PUF and the GEF. The staff is optimistic that it can benefit the UT System endowments by making great investments while also benefiting the individual UT System institutions by raising their profiles in the technology transfer arena.